Service & Recommendations in and around Alcalá
20. December, 2016
WELCOME!
Here you find information what is included when renting our holiday apartments/house and recommendations in and around Alcalá.
Included in the rental fee:
Fruit basket and water bottle upon arrival
Free Highspeed-Internet
SAT-TV with international stations
Several towels – also beachtowels
Bedlinen
Dish towels
Hairdryer
Iron/Ironboard
Babycot
Highchair
Candels for romantic evenings
Friendly takeover of the apartment: We'll be glad to expect you in the apartment. Therefore we ask for your flight details and your mobile phone number
Late Check-In possible: We can deposit the key and if you wish we also are able to provide food or snacks
You'll find a guestmap with detailed information in the apartment
Guests, who already have been staying in one of our apartments, will get a piccolo welcome-champagne and a 10% discount candy on the total rental fee (excl. fee for final cleaning)
The following services can be arranged additionally:
Massage treatment by a medically trained masseuse, who comes into the house (also sports massage, lymphatic drainage…)
Additional cleaning
Airport transfer/private transfers on the island
Car seat for kids/baby
Two Scooter to rent € 10,-/scooter/week
Two Bikes to rent: Crossbikes 28″ unisex, 24 gear Shimano Deore, for roads and trips on average cross terrain. See the image in the foto section of the apartments. Minimum rent seven days, € 50,-/bike, security deposit 50,-/bike. Take over upon arrival with a small repair-set, emergency tyre inflator and bycicle chain lock. Return upon departure. Possibility for storing the bikes in the apartments (not in Alegria). There is no service or repair possible from our side during the rental time. No liability or compensation by the tenants for eventual damages, but the security deposit of € 50,- will be withheld in case of total loss, wreckage or theft.
CLAUDIA BACHMAYER (and daughter Marie Sophie) – your landlady
Mobile Austria: 0043/650/254 63 62, mobile Tenerife: 0034/622/51 49 50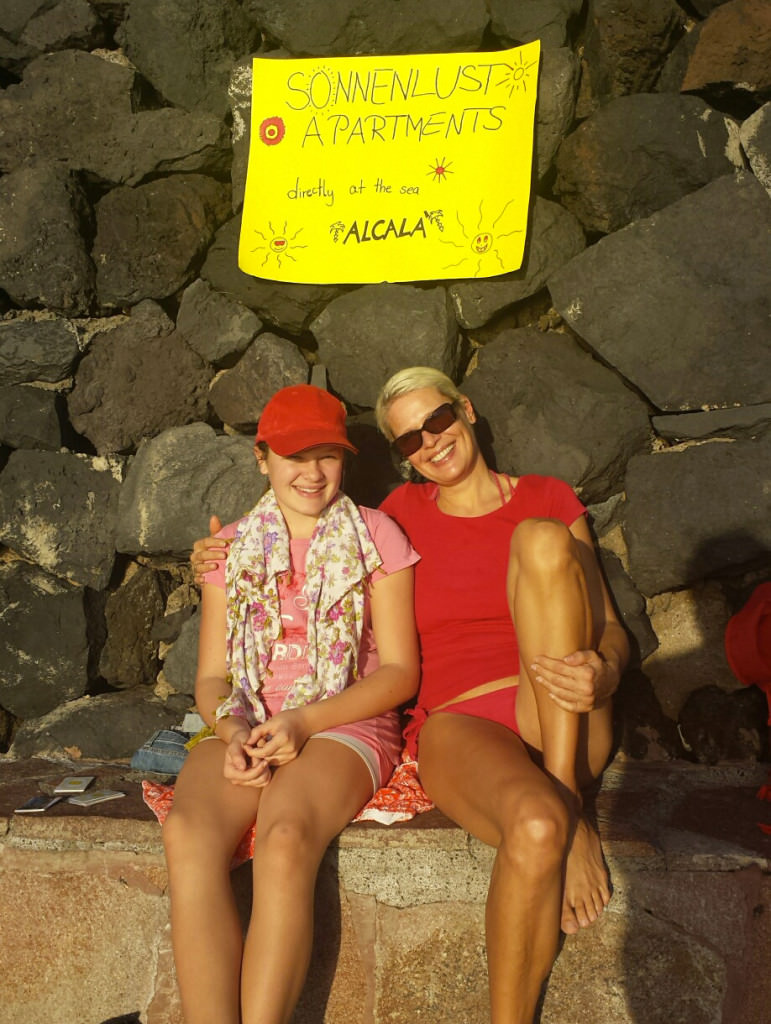 ANKE SCHUSTER – your medically trained masseuse (also sports massage, lymphatic drainage, foot reflex zones massage), who comes to your apartment
For the first appointment please contact the landlady.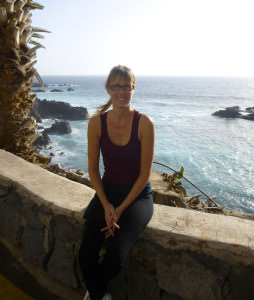 Recommendations IN AND AROUND ALCALÁ: